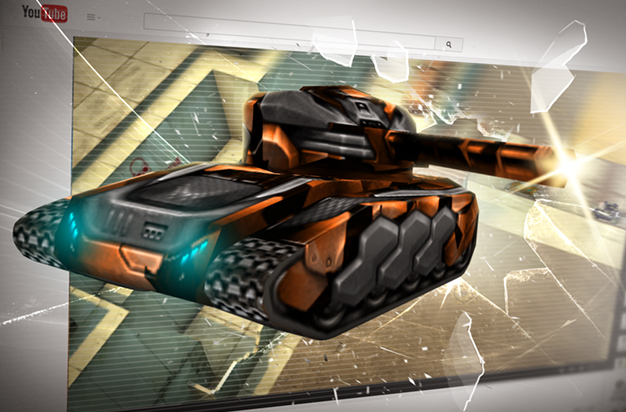 Tankers!
What weighs over 30 tons and yet can fly and do crazy stunts?
That's right! A tank!
If you don't believe it, you're about to be convinced, because over the past weeks we've received a whole lot of submissions for the Masters of Parkour 2015 contest, and they've all been off-the-hinge crazy!
Now, we're about to reveal the very best of the entries for this year's contest.
The winning teams have already received 200,000 crystals per team, and will get their Parkour Master paints on Monday, September 28. As promised, the paints will be boosted with 30% protections against Railgun and mines.
So, get ready to rethink your physics model of the world as you watch the winning entries for the Masters of Parkour 2015 contest below. And of course, join us in congratulating our winners!
RiChRaCh, Summer, tupe2341, I3anana

TemurGvaradze, J3lood.Of.Georgian, OnlyGodCanJudgeM_e, GELASHVILI-999

Mariosrom2000, impossiblol, Dont_PIay_With_Me, DOX_the_dark

libyan1, adam-909, back_XXX

K.O.L.O.N.E.L, x24storm, Ms.Kiitty, FillTheWorldWithLove

K.L.I.N, SniperSh0t, Mr.Nikre, eragon33

Invisible.Man, kkrisz0816, erikosoh, I_I3rother_I3looD_I

F.O.R.K, M4D_GENiUS, I.Pro.the_best, Sewegart

MIKI3, AIexandru_Stance, Alexandru_Stance, kennyn1912

l.NuB, mrcedes1, sotostilis, 4RT_0F_WAR

MarTinCZ, koruna.8, TheTechno, Jakub9999999

sternenlicht, I3.L.ack-Ph.an.to.m, Lebensweisheit, katekizem

Gold-Mans, Marekos1111, machr9876543210, Wustenfuchs

Soccershooter413, El_Ricardo_gRRRRR, TOMBIG, Johnyates3

R_4_M_Y_4_R, KING_OF_KURD.PRO, Grella2, blackmagick_GT

zlolkill, TheMakMan, shayanshiny, idan2000

WhErE-Is-mY-NamE.o_O, Parkour_Is_My_Skill, Oskar_the_noob, Base55

FINAL_KILLER, Troll.HUN, Victorious.Star

Fly.0R.Die, Amit85, Waspkillerpro, DoBy_shlumpy

Discuss in the forum