Hello Tankmen!

This is for all of us that have pets, be it dogs, cats, birds, fish, turtles, hamsters, rabbits, e.t.c. Chriswu shares his story on how his bird reacts when it sees him playing tanki.
When Chriswu sits down to play Tanki, his pet comes around to watch and sometimes even presses a few buttons too 🙂 .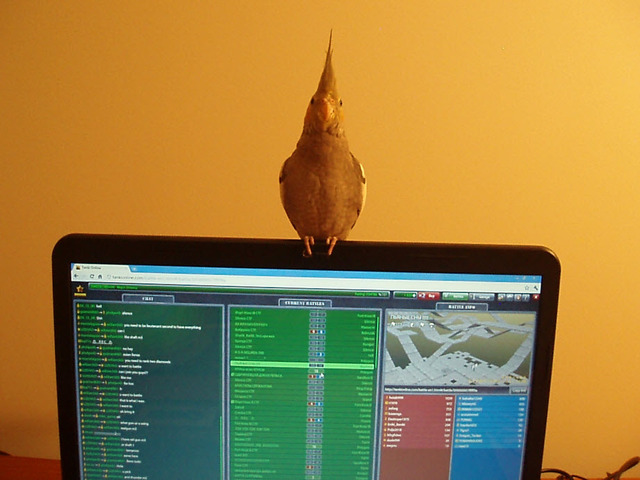 Here are the two pals getting down to some Tanki business.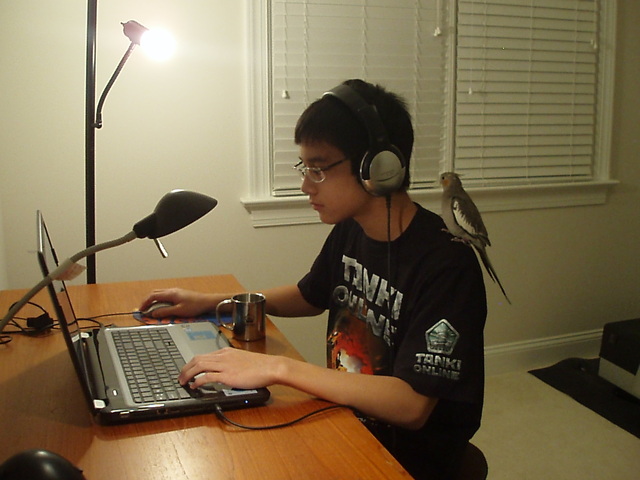 Tell us your stories about tankmen's pets.