| | |
| --- | --- |
| |  We come to the end of our scavenger hunt and we have 5 lucky winners who completed last week's scavenger hunt and they get away with 1000 crystals each. |

Our weekly facebook scavenger hunt is a game in which we prepare a list defining specific items, using which the participants seek to gather all items on the list without purchasing them — they perform tasks or take photographs or screen shots of the items, as specified.
Congratulations to this week's 5 winners: whitemark7, mannybakshi, Starfield, TOLSTOIEVSKY and Lhamster they received 1000 crystals each for completing the hunt.
Here are the answers of last week's scavenger hunt: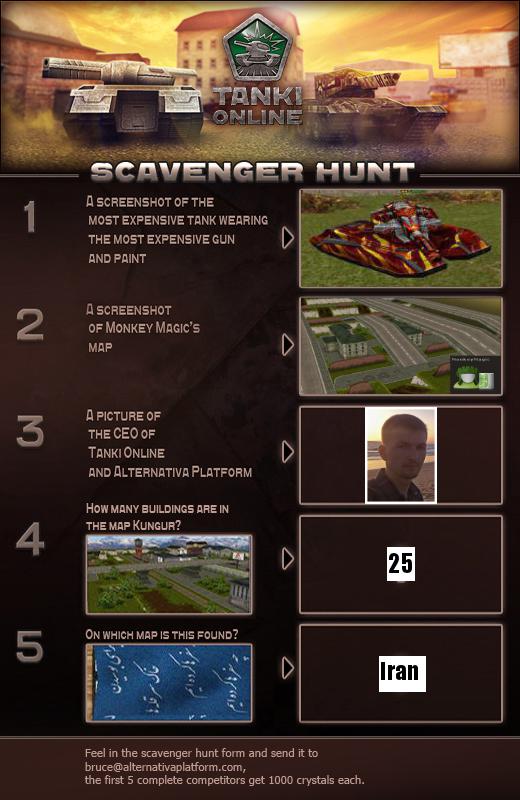 You enter this week's scavenger hunt here